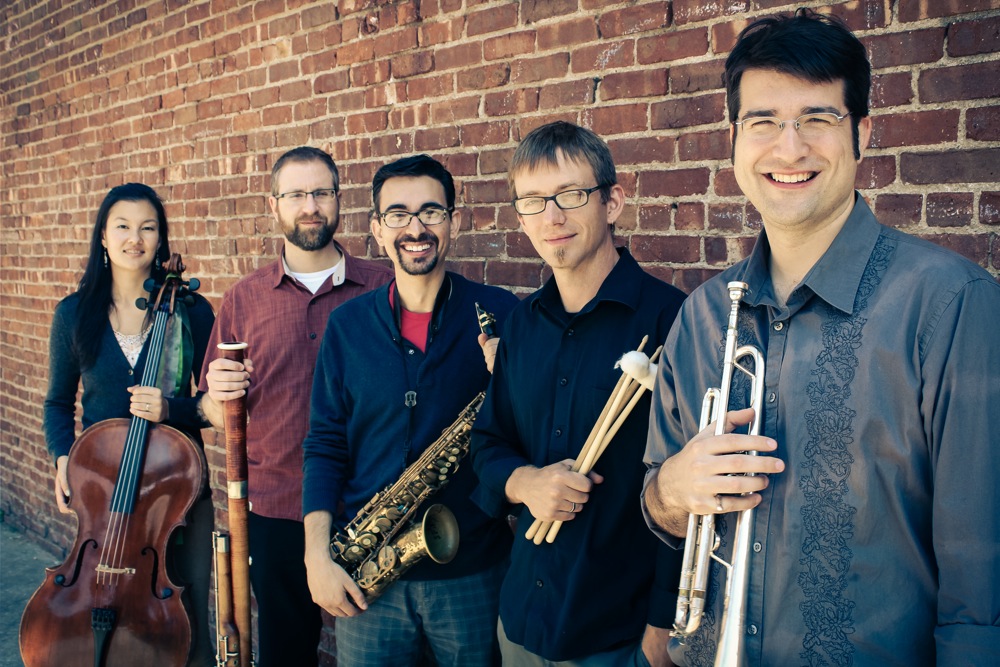 Douglas Detrick's AnyWhen Ensemble is dedicated to the performance of original music by its founder, leader and trumpeter that brings jazz and classical musicians together to create a hybrid music with unique possibilities. Its signature instrumentation of trumpet, saxophone, bassoon, cello and drums sets the group apart, but the ensemble makes its most significant impact with highly creative and individual repertoire, a fluid integration of dynamic chamber performance with jazz improvisation, and with its bold vision of a more diverse and more vibrant present and future for music.
The AnyWhen Ensemble was awarded the New Jazz Works and Presenting Jazz grant from Chamber Music America in 2011. This extremely competitive grant, attracting over 250 applicants every year, commissioned a new work by Detrick called The Bright and Rushing World, an ambitious addition to this singular composer's list of accomplishments. A recording of this work will be released in 2013.
The group has performed at the Jazz Gallery and the Stone in New York, and on festivals including the Festival of New Trumpet Music curated by Dave Douglas, and the Is That Jazz? Festival in Seattle, WA curated by Tom Baker. The group has also performed and given master classes at colleges across the country including Cornish College of the Arts, University of Wisconsin Stevens Point, University of Oregon, and Willamette University.
Click for a special Preview of The Bright and Rushing World, our newest recording to be released in 2013!
Biographies
Upcoming Performances
Past Performances
Hear Our Music
Press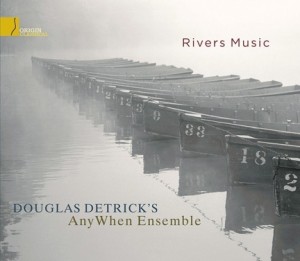 'Rivers Music' is thought music rendered as stream-of-conscious expression. It is not totally free, but not totally tethered either. Detrick sets up his scaffolding and then allows broad latitude to the rest of the quintet to fill in the spaces, which they do, collectively and alone, with intelligence and warmth."

-C. Michael Bailey, All About Jazz, 2.8.2011